Post by Katniss on Jun 11, 2013 8:34:59 GMT 7
'Widow' airing in Zhejiang; Michelle Ye: I'm deeply in love with Li Dong Xue
8th June 2013

Source: Teng Xun TV Entertainment News

'The 9th Widow' will be airing in Zhe Jiang TV on 24th June. Producer Ren Quan, and lead casts Michelle Ye, Liu Peiqi etc were present at the launching press conference. Under the bombards of questions from reporters, Michelle Ye "professed her love remotely" to Li Dong Xue who was absent at the event.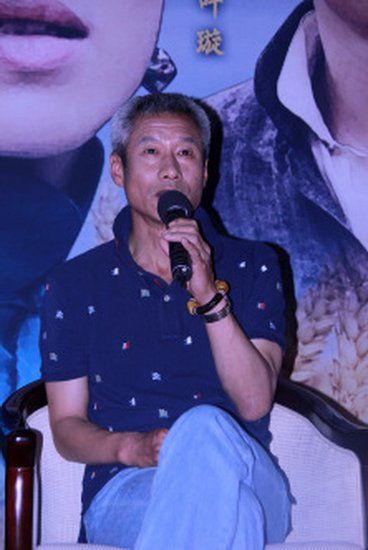 Liu Peiqi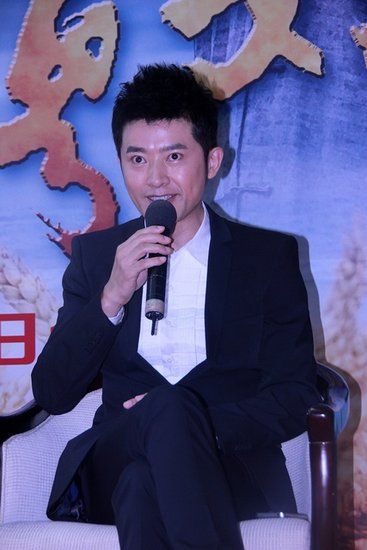 Ren Quan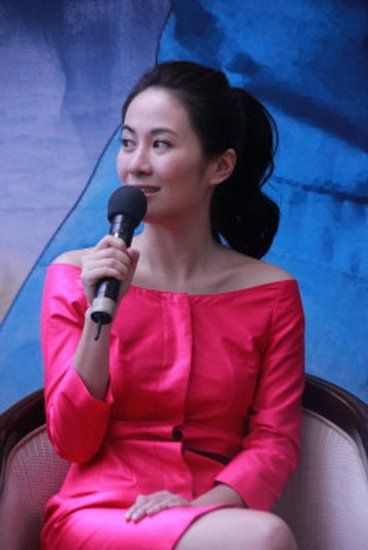 Michelle Ye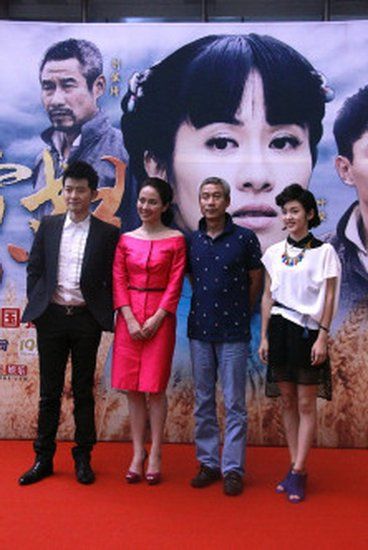 Group photo of crew and cast
'The 9th Widow' will be airing on Zhe Jiang TV. On 7th, producer, Ren Quan as well as lead casts, Michelle Ye, Liu Peiqi, etc were present at a launching press conference. In the series. Michelle Ye had a love relationship with Li Dong Xue which faced much obstacles, and the duo had much rumors outside the series too. Under the bombarding of questions that day, Michelle Ye 'remotely professed her love' towards Li Dong Xue: "I was once deeply in love with Li Dong Xue, I still love him now, are you satisfied with this answer?"
Editing Yan Geling's work: Adding elements for the youngsters
During the conference, Liu Peiqi announced, "This is a series of revolution, which is edited from Yan Geling's work, a conventional awareness towards revolution, and we are the first of the firsts." 'The 9th Widow' is a tale about how Wang Putao faces the chaos of wartime, natural disaster, with much determination and wisdom, a feminine legendary of the wartime era.
Michelle Ye plays Wang Putao, whose relationship is full of challenges. She is not able to be with her first love, while her husband is murdered on the night of her wedding. She also is heartbroken when her much respected father-in-law is shot to 'death' as a betrayer. Michelle revealed: "Although it is about the relationship of a father-in-law and his son's wife, there is not the slightest negative affair involved."
The series also incorporated elements that the youngsters preferred: "For example brighter and more colorful scenes, a sweet love relationship which becomes saddening, those were added for more appeal." Michelle Ye expressed: "Although the story is based on the timeline where we are fighting the Japanese invasion, the costumes, make up and artistic elements were handled by a crew who were recognized by the Golden Horse Awards. We were able to film a heroic and appealing film based on such a conventional storyline.
Michelle Ye who transformed from an actress towards becoming a producer, smiled saying she is already on track: "I still have much more dreams as a producer, there is still much to work for." She also said, it is still more profitable for her to be an actress, as her route as a producer is still in the very elementary stage, and is merely for her educational purposes.
Love Confession: Deeply in love with Li Dong Xue
Li Dong Xue who was the cast of 'Legend of Concubine Zhen Huan', plays a saddening yet beautiful lover couple with Michelle Ye, where both were in love yet unable to be together, torturing both Wang Putao and Sun Shaoyong. There were rumors earlier on that both were so absorbed in the characters and were even photographed to be holding hands intimately. During the press conference, under the bombards of questions from the reporters, Michelle Ye could not help smiling: "I really do like Li Dong Xue, really, really like, personally we are very good friends. I definitely… was deeply in love with him. Are you satisfied with this answer?"
However, Michelle Ye's attitude which was too open led to more doubts instead. Is this a dialogue from the series or a sincere confession? To this, Michelle said again: "I have sincerely answered once, I definitely was deeply in love with him before. I still do love him now, in all aspects; Him, I don't know, he knows I like him, I think he likes me too, love in all aspects too!" Michelle Ye who is 33 this year does sound being in sweet love. When asked which aspect of Li Dong Xue she loves most, Michelle smiled: "Handsome!"