Post by Katniss on Sept 14, 2010 5:22:40 GMT 7
Celebrities unite to mourn for victims
Source: Eastern Daily

14th Aug 2010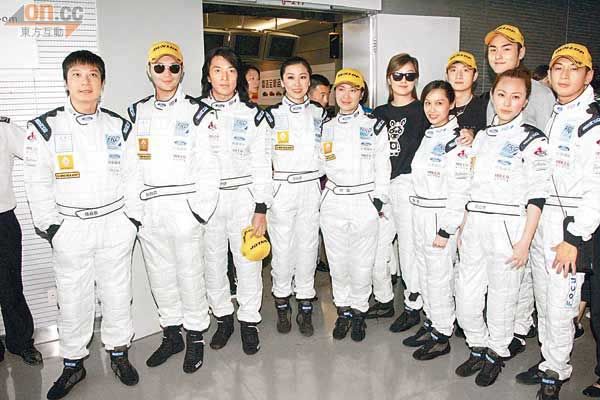 ---
Aaron Kwok, Michelle Ye are second runner up
Source: Tengxun Entertainment

17th Aug 2010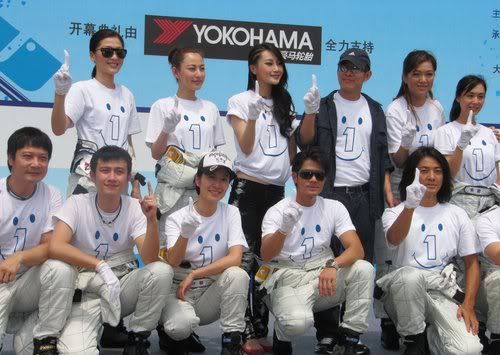 2010 Annual One Foundation Charity Celebrity Race was held yesterday at Shanghai racing circuit where several celebrities such as Aaron Kwok, Ekin Cheng, Michelle Ye, Manfred Mann, Julian Cheung, etc were present. The weather was scorching hot, and in the unbearable heat, the celebrities who were all dressed in extra thick anti-fire racing suits, were drenched in sweat. After some exciting race, finally Carl Ng and Chin Kalok both emerged champion and runner up respectively, while movie king Aaron Kwok, and movie queen Michelle Ye coincidentally shared the second runner up placing.
Michelle Ye won third place despite sun stroke
At the prize giving ceremony after the race, Jet Li gave out trophies and champagne to all winners, and even poured champagne into Michelle's trophy in celebration. Carl Ng, Aaron Kwok even started to spray champagne around, causing everyone else to hide away, the atmosphere was full of fun. In interview with Aaron Kwok about contributing towards charity, he expressed that he is happy even just as the second runner up, meanwhile Michelle Ye not only got sunstroke but also became the ill patient of the racing team, but showed no less determination, such spirit definitely deserves recognition.
It is revealed that Michelle Ye is currently busy with a new movie of her respected mentor Johnny To, and is rushing to and fro between Mainland and Hong Kong, and thus got sunstroke and fell ill during the training sessions for the race. This HKFA award winner through her excellent performance in 'Accident' will once again be working with the same crew of 'Accident' in a new production, this is very much anticipated.
---
Source: Eastern Daily

17th Aug 2010
As hot favorite Lee San San withdrew, the girls group racing result was finally won by Annie Lau, followed by Niki Chow at second place and Michelle Ye cam third. Annie Lau expressed that she is very happy to win, "It's more of luck because they are all experts and gave their little sister the chance, I watched 'Initial D' several times, but I don't know how to drift. Actually winning or losing is not important, most importantly we can help others."
Niki Chow also expressed that she is happy to win and even more so because she can help others, she hopes to participate more in future. Michelle Ye smiled admitting she is lousy and only got the chance because Lee San San withdrew.
---
Source: Sun Daily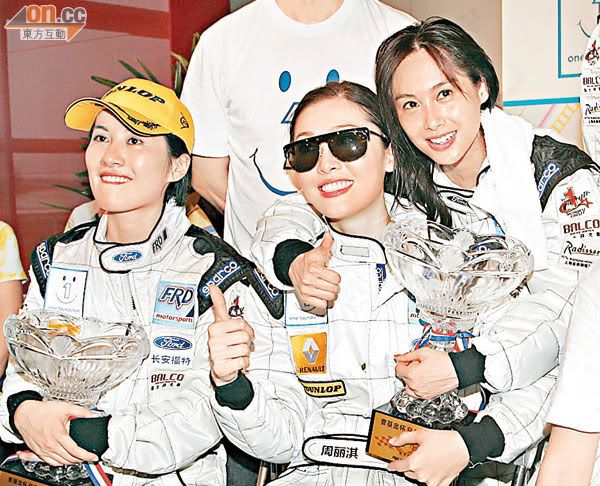 ---
Source: Ming Pao