Post by Katniss on Sept 19, 2010 20:52:13 GMT 7
'Jian Dang Wei Ye' Press Conference; Zhou Xun, Tang Wei, Michelle Ye present
Source: Sina Entertainment

01st Sep 2010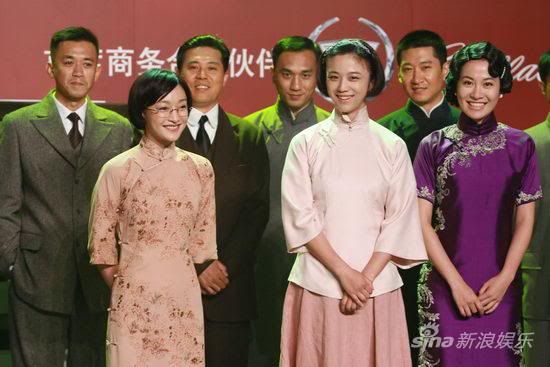 ---
Michelle Ye, Zhou Xun, Tang Wei beauty competition in 'Jian Dang Wei Ye'
Source: Sina Entertainment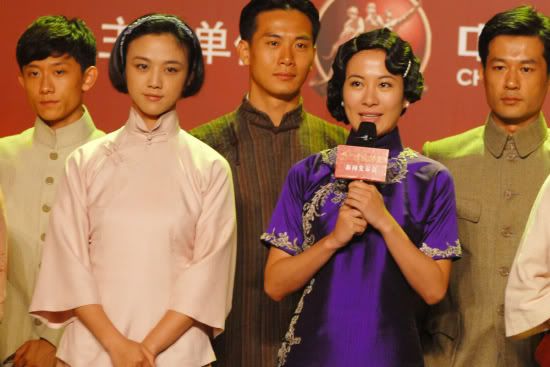 Renowned director Han Sanping & Huang Jianxin continues to collaborate after 'Jian Guo Da Ye'in a new mega production 'Jian Dang Wei Ye'. Since its announcement, they have endlessly announced their male casts include the elites such as Andy Lau, Zhao Benshan、Daniel Wu, Chen Kun, etc, however their female casts have yet been publicized.
Yesterday evening, the casts were organizing their press conference, and present were the 13 male casts in the first production, as well as three popular actresses namely Tang Wei, Zhou Xun and Michelle Ye, when the full casts were revealed, it is not known which of the three, Mrs. Chen Gongbo, Li Lizhuang played by Michelle Ye, Mrs. Lida, Wang Huiwu by Zhou Xun and revolutionary lass Tao Yi by Tang Wei will be the beauty of the party.
Zhou Xun, Michelle Ye; two of HKFA actresses recruited
Michelle Ye who won the Best Supporting Actress award in HKFA early this year through 'Accident' is present onstage together with Zhou Xun who had once won the similar honor. When the two HKFA actresses work together for the first time, this becomes the focus of the entire media present at scene.
From the initial rumored famous hooker Xiao Fengxian, to the final confirmed role Wang Huiwu, Zhou Xun expressed that after seeing the photo provided by the filming crew, Wang Huiwu has the air of a heroic youth, and a resolute gaze, it has a very big difference from her roles in the past, and thus is more significant for her to portray. Li Lizhuang played by Michelle Ye is the earlier leader of female athletes, present for the first time at the press conference with elegance and poise, she definitely attracted the undivided attention of all the 13 representatives. Director mentioned that the vibrantly beautiful intelectual role seemed fittingly tailored made for Michelle. Towards the praises of the director, Michelle Ye responded humbly, "Have been busy filming Hong Kong productions in the past, I'm very happy that Director gives me this chance and recruited me into his crew."
Tang Wei transforms into girlfriend of Chairman
It is revealed that Tang Wei plays the well known 'Talented Lady of Changjiang', Tao Yi, vice president of Hunan Scholars Association. Tao Yi is a modernized lady with revolutionary views, takes responsibility to educate and save the country, and is also the first love of Mao Zedong who did not marry for life. Huang Jianxin revealed that he immediately thought of Tang Wei when reading about the role of this series, and she coincidently has the slot. Tang Wei has good impression towards the role " Tao Yi , and hope to portray the best of her.