Post by Katniss on Sept 14, 2010 1:17:32 GMT 7
Michelle Ye films 'Jian Dao Zhan Shi', nearly gets eye injury
Source: Wangyi Entertainment

27th Jul 2010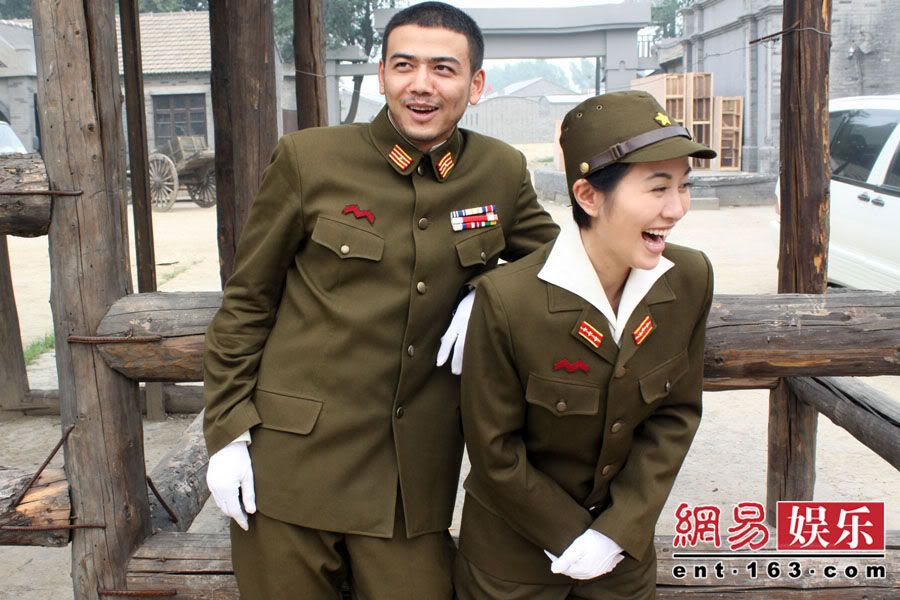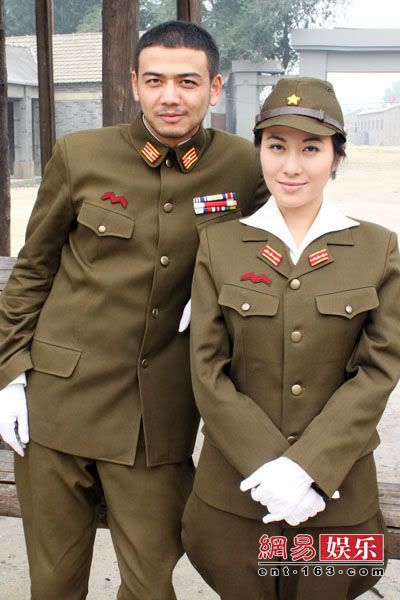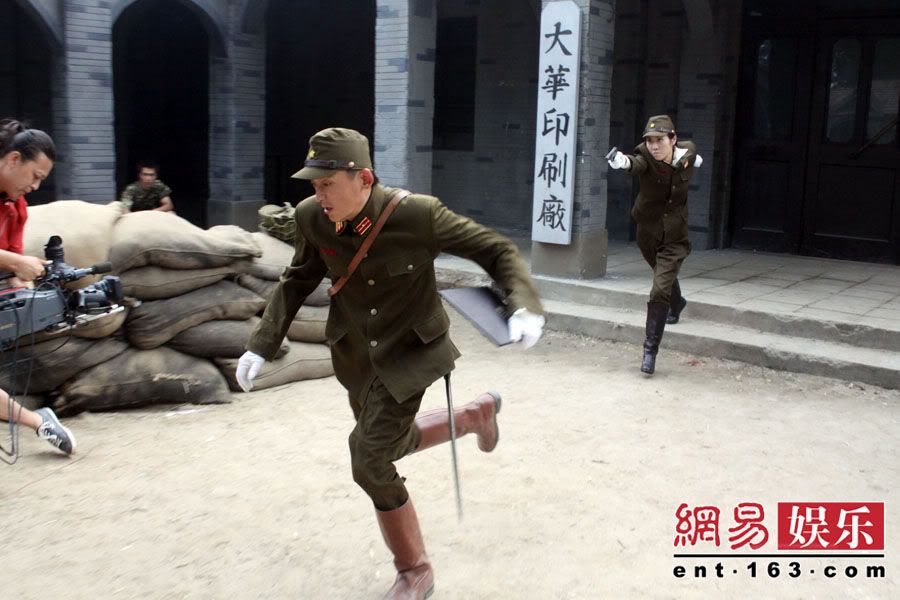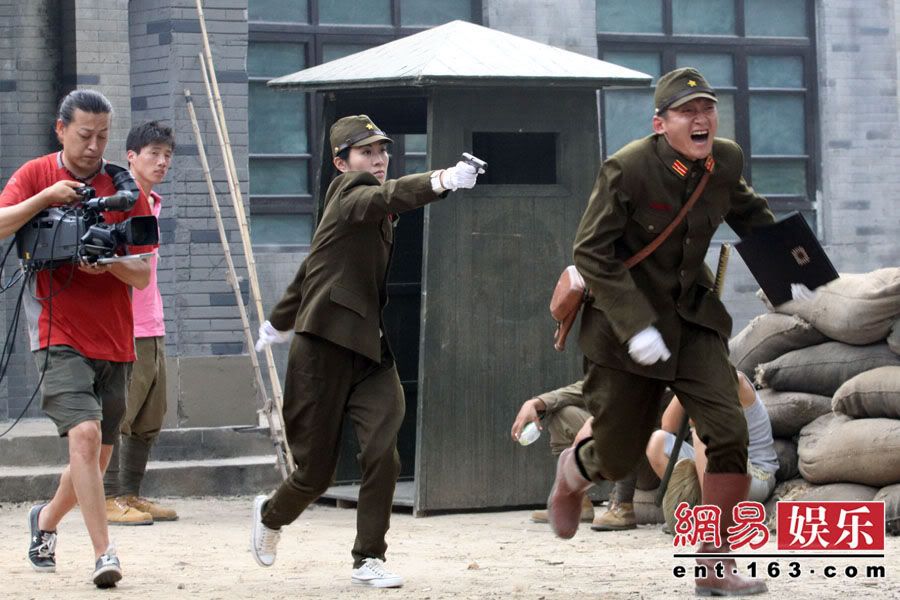 'Jian Dao Zhan Shi' led by Michelle Ye, Yang Shuo is rapidly filming in Beijing. Wangyi Entertainment exclusively visited the filming set to interview female lead Michelle Ye. Michelle Ye introduced her role as a female special agent, and has a love relationship with Yang Shuo. She also revealed that there are bed scenes but no kissing scene, her fist big screen kiss is still kept.
'Jian Dao Zhan Shi' rapidly filming; multiple protections from sun stroke
'Jian Dao Zhan Shi' directed by Director Zhan Jinkai is about the 'Jian Dao Xiao Zhu' (literally Dagger's Group) who works undercover in the Japanese troops to oppose the Japanese special force 'Ying Hua Xue', and their strategy wars. In the series, Michelle Ye plays Ming Hui with a mysterious background, she is initially the perfect agent of China force who went undercover into the Japanese troops; in actual fact, before losing her memory, she is the Japanese special agent, a member of 'Ying Hua Xue'.
'Jian Dao Zhan Shi' is Michelle's first war theme series, she expressed the reason she accepted to film this movie was because of the sincerity of Director Zhao Jinkai, "I learnt a phrase years ago, I think it's very beneficial. 'There is no shortcut to success, but we can choose to work with successful people.' Thus when I consider accepting filming a series, I consider the entire filming crew a lot."
The temperature at Beijing these few days is averagely above 36 degrees, while Michelle Ye's scene these few days require her to put on thick Japanese troop attire, she laughs saying that she's enjoying 'VIP sauna'. When no filming, Michelle takes out her small white fan and continuously fans herself; the entire crew too has bought several fans of all kinds of sizes as well as express ice-making machine.
Michelle Ye expresses, that she is afraid of heat personally, as an actress, it is normal that they need to withstand heat, exhaustion, and cold, and is thus prepared for it. 'Jian Dao Zhan Shi' is the first time she films an army troop series, "Although we are using imitation gun, there is still a certain danger in filming - when filming gun scene, if you blink it does not look good, but if you do not blink, usually the explosive powder will burst out, and may fly into eyes, I was nearly injured by the pieces of explosive few days ago."
In 'Jian Dao Zhan Shi', Michelle Ye plays Ming Zhu who is a special agent of the Japanese 'Ying Hua Xue' before losing her memory, and is also the lover of Japanese leader 'Beidouhong'. Michelle Ye expresses, that her first scene with 'Beidouhong' was a passionate love scene "Initially we are just chatting, later director told us to lie down on the couch to chat… We quickly got absorbed into the film, and Xu Chengfeng is a mature actor, his on the scene dialogues complemented the scene well."
Although they began with passionate 'bed scene', Michelle Ye expressed she has yet performed her 'first kiss' in the series, "Sometimes some scene require very passionate elements, but I feel that for the period era film, if we have a passionate kiss, it will be weird, thus for love scenes, so long it is appropriate enough, there needn't be too much passionate scene."
In the series, Michelle plays Ming Hui who lost her memory, while Yang Shuo plays Chen Ting where both have a love relationship. Michelle smiles saying both her and Yang Shuo bears a pure inner, although the plot requires passionate elements, they mostly depend on eye gaze, and some actions to portray their love. Michelle also expresses that she puts in a lot of effort into portraying this love elements, and believes the audience to be able to be moved by it.
No need for 'naked'; Wished for on screen kiss to be given to Aarif Lee
Towards several young actress who went 'naked' for some scenes, Michelle Ye instead felt there was no such need: "It will be filtered by the panel anyway, why film it? Most of the time, as long as the feeling is appropriate enough for the relationship, there may be no need to go naked or wild, Chinese people are somehow still more conventional about this." As for her kiss, she wished to give it to Aarif Lee: "I am currently filming 'Bruce Lee' with him recently, at that time the director told me that I will be acting a woman closes to Bruce Lee, eating with him, sleeping with him, and grow with him… I thought at that time I would be his girlfriend, in the end I was in fact his aunt -- I will look after Bruce Lee from young, thus I am indeed someone closest to him. The last scene is of me hugging Aarif Lee (playing Bruce Lee), it required quite several takes, director said, this is not an aunt hugging her nephew, looks too much like a couple in love -- thus I anticipate working with him again, best if we are a couple, so I can give him my on screen kiss."
---
Source: Sina Entertainment

27th Jul 2010
---
Source: Sina Entertainment

29th Jul 2010